To order a single copy via PayPal:

$36 + $9.65 shipping

(Price does not include tax and shipping; will be added during your PayPal checkout.)
To order by phone (single or multiple copies), please call:
Carriage Factory Art Gallery: 316-284-2749
128 E. Sixth St. / Newton, Kansas
About the book
"A beautiful book about an important artist to benefit a worthwhile cause. Not only does this book pay tribute to one of Kansas' most recognized artists, it tells Blackbear Bosin's story with the same meticulous attention to detail we find in his stunning murals, paintings, vivid poetry and monumental sculpture. More than a standard biography, Keeper of the Indian Spirit captures a complex and fascinating legacy. Blackbear's story begins in a tipi in Oklahoma and follows his amazing career, including an invitation to the White House and other honors. The documentary photographs and illustrations bring Blackbear and his work to life, and do the artist proud."
– Anne Hillerman, the Santa Fe-based author of eight books, including Tony Hillerman's Landscapes: On the Road with Chee and Leaphorn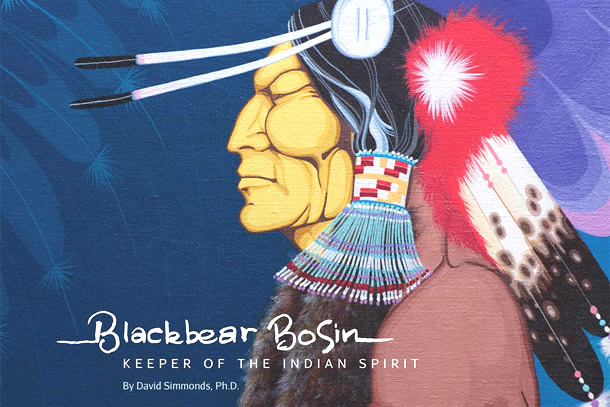 By David Simmonds, Ph.D.
With an introduction by the late Jeanne Snodgrass King, former curator at the Philbrook Museum of Art and author of American Indian Painters: A Biographical Directory
Edited by Cynthia Mines
Published by Carriage Factory Art Gallery
All proceeds from book sales benefit the nonprofit Carriage Factory Art Gallery and the educational Blackbear Bosin Legacy Project.
ISBN 978-0-615-71592-6